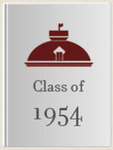 Buddhas Behind Bars: Inmates Doing Time For Violent Crime Recount Their Early Lives, Their Crimes, Their Lives In Prison, And Their Slow Progress Toward A New Horizon
Learn more about this work.
Description
This work features an introduction and afterthoughts by Tonen O'Connor, Class of 1954.
This paper has been withdrawn.